In one of our classes this week, we had the opportunity to hear Shauneen Pete speak. As my classmate Heather mentioned in her blog post, Shauneen didn't come with any PowerPoint or slides to speak to. She shared with us a story – her story. As she mentioned at the beginning of our session, sharing stories is the basis of connection and helps us to understanding who we are engaging with.
She started her career in education wanting to make her students teaching and learning experience better than the one that she had received. Part of that, is ensuring that ALL students get exposure and learn about Indigenous content and come to terms with their own settler identity. She has bravely and courageously pushed the people around her into that uncomfortable place of learning in this particular area – unsettling the settler.
Something that she said that really resonated with me and something that I have been grappling with is the growing pressure we are putting on our local Indigenous community members. Our responsibility as allies is to do the work ourselves – do the research, read the books, have the tough conversations. And then reach out to community members for follow up discussions on things we are still struggling with. It is not their responsibility as community members to teach us the history.
I have been on this journey for a while now, and I recognize that I have a long way to go in my guilt, discomfort, and understanding in order to move more towards reconciliation. Therefore, I have collated some of the resources I have found on the topic, strong Indigenous community members and educators on social media, and some books that I have picked up recently for my continued professional development.
Teacher Resources
People to add to your PLN (#Twitter)
Bradley Baker (@bradleyrbaker): District Principal in the North Vancouver School District, 2017 Governor General of Canada's Leadership Council Member. Proud member of the Squamish Nation
Jo Chrona (@luudisk): Curriculum Coordinator for the First Nationals Education Steering Committee (FNESC)
First Nations Education Steering Committee (@FNESC)
Senator Murray Sinclair (@SenSincmurr): Member of the Senate of Canada, retired judge, and former Chair of the Truth and Reconciliation  Commission of Canada
Reconciliation Canada (@Rec_Can): Company that was born from the vision of Chief Dr. Robert Joseph (Gwawaenuk Elder). Using the platform to lead the way in engaging Canadians in dialogue and transformative experiences that revitalize the relationships among Indigenous peoples and all Canadians.
The First Peoples Cultural Council (@_FPCC): Provincial Crown Corporation formed by the Government of BC in 1990 to administer the First Peoples Heritage, Language, and Culture Program.
Strong Nations (@strong_nations): Publisher of Indigenous books. Based in Nanaimo, B.C.
Networks of Inquiry and Indigenous Education (@noiie_bc): Voluntary, inquiry based, network of schools in British Columbia. Creators of the Spirals of Inquiry.
Indigenous Education Network (@IENatOISE): Indigenous Education Network at the Ontario Institute for Studies in Education at the University of Toronto.
UBC Indigenous Education (@IE_UBC): Local Indigenous content and information about focused courses provided by UBC.
Reading List
Already read…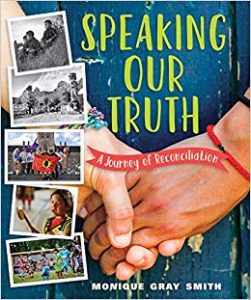 Speaking our Truth: A Journey of Reconciliation by Monique Gray Smith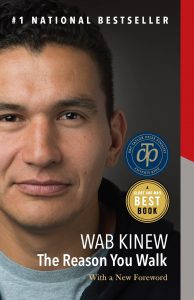 The Reason You Walk by Wab Kinew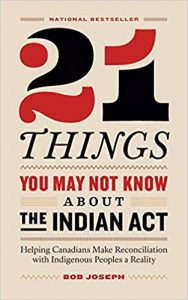 21 Things You Didn't Know About the Indian Act by Bob Joseph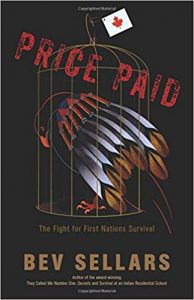 Price Paid by Bev Sellars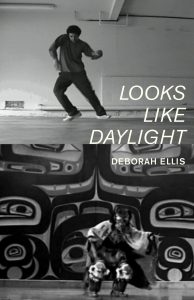 Looks Like Daylight: Voices of Indigenous Kids by Deborah Ellis
Up next…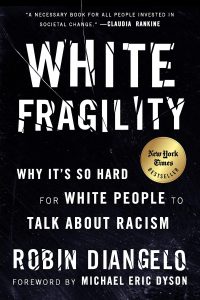 White Fragility: Why It's So Hard for White People to Talk about Racism by DiAngelo, Dyson, and Michael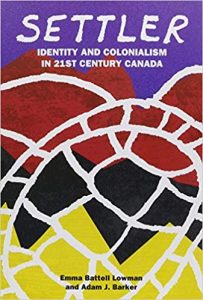 Settler: Identity and Colonialism in 21st Century Canada by Lowman and Barker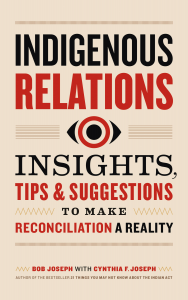 Indigenous Relations: Insights, Tips, and Suggestions to Make Reconciliation a Reality by Bob Joseph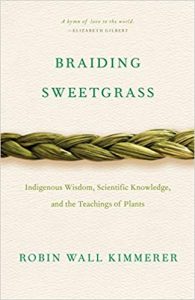 Braiding Sweetgrass: Indigenous Wisdom, Scientific Knowledge, and the Teachings of Plants by Robin Wall Kimmerer
*This post will continue to be updated as I come across new and interesting information and resources*