"Education is not the filling of a pail, but the lighting of a flame" (Hopkins, 2014).
In our class discussion with Jeff Hopkins today, each of us were intrigued and interested about the amazing things that are going on at the Inquiry and Innovation school he has created. He has moved through multiple roles within the public education system from classroom teacher, to administrator, to superintendent. However, he was never able to find a position where he could really make a systemic change for students in the way he saw needed to be made.
He realized that people didn't need to hear him talking about it anymore, they needed to see it being done successfully to implement it on a larger scale. Therefore, he built – and they came. Today, Pacific School of Innovation and Inquiry (PSII) has upwards of 80 high-school students who are all engaged in personal inquiry projects. These projects move way beyond the four walls of their building but reach into the community around them.
If you spend some time perusing the @PSII Twitter feed, you will see student examples of high level inquiry projects and learning such as this:
Check out this summary of an excellent interdisciplinary inquiry by Nahomi. Remaining questions answered when she does her Master's in psychology? PhD? https://t.co/bXF5B0Y7UL

— PSII (@PSIIvictoria) June 19, 2019
As we rapid fired questions at him this afternoon, I began to put together some of the driving factors for what makes their space and place effective. Here is what I came up with:
Students are not designated or grouped by grade or ability level
Using students interests as a springboard into deep learning
Gives students an understanding of the purpose of learning
Gives students an understanding of who they are and how they contribute to the world around them
Connection, collaboration, and community and build into their program (teachers, students, families, outside community)
Trust is built in naturally, but it is key to educator and student success within this program
These are just the main ideas that kept resurfacing throughout our conversation. I appreciated the detailed information Jeff gave us about how his school runs. He also provided us with some documents that PSII have been developing over the last few years that might be of interest if you want to know more about them!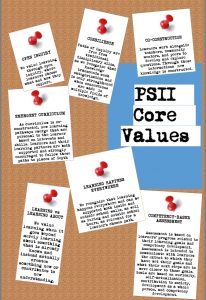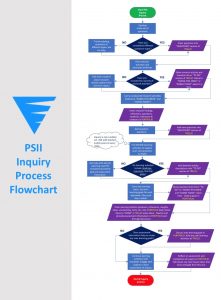 I look forward to brining these ideas back to my school, thinking about how we could take aspects of this and apply it to our location, and hopefully talking a group of my colleagues into visiting PSII in the future! *fingers crossed*